Best Movies of 2003
"Criticism has nothing to do with hierarchies," noted the late Manny Farber, and I tend to agree -- how can our responses to art be quantified, categorized, weighed, and then ranked? Do they exist in an aesthetic vacuum, never changing, able to be scientifically calculated? Shoving motion pictures onto a playing field strikes me as naturally reductive, yet it might have private value: Since our yearly preferences are determined by something within, compiling a favored list helps us detect and confront facts about ourselves. Such inventories expose our personal biases, ideologies, and convictions, and what's reflected below, I think, is my unyielding belief in the power of cinema to interpret the world, and to clarify the wonderful, horrible ways we live together.
1. The Son. Nature and man converge in the physical, dog-eared formalism of Jean-Pierre and Luc Dardenne -- like Olivier, the dutiful carpenter at the center of their latest working-class parable, the brothers plunder the natural, visible world for raw materials, only to whittle away until something human, moral, and beautiful emerges. Their swooping, bob-and-weave visual style might appear wonky at first, but for those of us who believe cinema has a genealogical link to reality, and believe the camera prefers complexity, spontaneity, and chance over artifice, their skittery cinematography becomes a powerful measuring device: While Olivier perfectly judges distances by eyeballing them, the Dardennes perfectly gauge a man by filtering him through their lens. Racing and pausing and breathing at just the right moments, the brothers expertly ripsaw into Olivier, exposing the knots and gnarly grain within.
After his son is killed and his wife leaves him, Olivier finds midlife meaning by tutoring errant boys at a vocational training center in Belgium. His shop is presented as a chamber of hazards, where impending doom might include purple fingernails, lopped off digits, or toppling lumber -- and as promised, when a new apprentice arrives something does indeed crash down on Olivier's head, nearly knocking him out of his overalls, leather tool belt, and cloudy glasses. Although this doughy, reticent teacher sees the world through a closed-off haze of grief and melancholy, Olivier Gourmet's vigorous performance -- his psychological delicacies earned him best actor at Cannes -- sands away the fog, makes every angle true, and finally moves us in unexpected ways: By the end, a father without a son has discovered a son without a father. Lacking luxuries such as rapid cuts, a musical score, orcs, pirates, or Agent Smiths, The Son is nevertheless the year's most breathless and majestic picture, a life-sized adventure about forgiveness, discipline, and the possibility of grace.
2. Ararat. The fact that Atom Egoyan's multifaceted essay about the extermination of Armenians in 1915 has been swept under history's rug, right next to its subject, only validates his assertion that forgetting is often a willful, collective phenomenon. Set in contemporary Canada rather than the Ottoman Empire, this hypnotic, subterranean drama stresses the importance of transmitting, and confronting, history. As their stories surprisingly intersect, the characters all struggle to personally interpret the lingering effects of genocide -- whether through films, books, paintings, lectures, or just memories -- yet Egoyan seems most fascinated by how such interpretations can both clarify and complicate our bond with history, how art can be simultaneously fake and true, and how those definitions shift between spectators. Even more satisfying, though, is the way Egoyan has, for the first time, used his intellectual energy to trigger profound emotions -- this is a puzzle box that submerges all of you. I felt yanked in by my own guts.
3. The Magdalene Sisters. If Egoyan gets riled up by public amnesia, so does Peter Mullan, who fearlessly reminds us that in the 1960s, certain Irish Catholic convents resembled slave labor camps for "troubled" girls. Although the adjacent controversy -- for some, this candid, convincing recreation is more contemptible than, say, the facts -- rightly recognized an exposé, that stiff label neglects how Mullan swings for the fences as a storyteller as well as a crusader: Freely mingling realism, melodrama, and even opera, he morphs history's pious cruelties into storm-tossed, deeply ethical theater. Still, what finally makes this righteous horror show electrifying is the way it assails patriarchal biases, and puritanical hysteria of all kinds, in order to amplify our sense of empathy -- how in the name of God were thousands of women reprimanded for the naughty thoughts boys had about them?
4. Capturing the Friedmans. The year's most startling powder keg was Andrew Jarecki's nimble, spellbinding documentary about a Long Island family imploding after two members are accused of sex crimes. Watching often feels like a violation -- thanks to ruthless, inexplicable home videos supplied by the Friedmans themselves -- but it's impossible to look away: Shaped by dark secrets and rippling contradictions, this brainteaser finally mirrors the elusive nature of truth, the gnawing effects of guilt, the camcorder revolution, and America's rancid appetite for witch hunts. Most revelatory, though, is Jarecki's insinuation that our modern, equally feverish compulsion to bend reality into performance, and eavesdropping into entertainment, has warped our ability to distinguish between ethics and aesthetics.
5. American Splendor. Much has been made of Paul Giamatti's scowling, vulnerable interpretation of Harvey Pekar, a file clerk who chronicles his own Cleveland misadventures by scribbling underground comics, yet I'm more intrigued by how this cubist biopic -- a riotous cocktail of live-action, cartoon, documentary, and boxed text -- functions ontologically: By paraphrasing the way Pekar splinters real experience into embellished features and caustic thought bubbles, co-directors Shari Springer Berman and Robert Pulcini have devised a new, exhilarating strain of commercial cinema. Nobody wears a cape, but this cranky, tender mosaic still celebrates a version of heroism -- as long as you're willing to regard the creative process as a valiant act.
6. Lost in Translation. "More than this," Bill Murray croons at a Japanese karaoke dungeon, and his wrinkled, resigned voice lets us know Roxy Music speaks to his sense of jet lag, dislocation, and regret. Our dreams rarely translate into our lives, but Sofia Coppola's deadpan, ephemeral comedy takes comfort in the possibility of true intimacy: When Murray discovers a kindred soul in Scarlett Johannson, a young, bored newlywed cocooned in the same hotel, all their impacted discontent cracks into a subtle, chaste, rapturous love song, with backup vocals sung by the neon sizzle of Tokyo after dark.
7. Ali Zaoua, Prince of the Streets. When a street urchin with dreams of becoming a fisherman is killed in a gang fight, his three glue-sniffing pals resolve to give him a proper burial at sea. Although it features real kids plucked from the abandoned corners of Morocco, this lovely urban fable transcends realism, conjuring a waterfront Casablanca that reminded me of Roald Dahl at least as much as De Sica or early Buñuel. These sights, lifelike but from a child's eye, prepare us for the way director Nabi Ayouch harmonizes desperation with hope, squalor with innocence, reality with fantasy.
8. Crimson Gold. While The Circle thundered against the marginalization of women in Tehran, Jafar Panahi's latest act of social protest aims at a different kind of subjugation, one that ought to resonate with Americans at least as much as Iranians. Class disparity is targeted here, as a dour pizza delivery boy is rendered so invisible by his scruffy job that he passes unnoticed through the socioeconomic strata of the city. Like Taxi Driver, this natural, reflective work places you deep inside the psyche of a frustrated, alienated, quietly seething man, exposing how social polarization creates a form of purgatory on earth.
9. Kill Bill: Vol. 1. In Quentin Tarantino's fierce, ritualistic meta-spectacle of aggression, blood is never really blood, it's Red. Since all of the kung fu carving is so stylized, over-the-top, and consciously false, the flying limbs function not as violence but as primary-colored abstractions -- spirited mythmaking by way of Jackson Pollock. Is this shimmering revenge opus an important work? I dunno, but Tarantino's genre alchemy, throbbing with a pop grandeur rooted in Ozu, De Palma, and Suzuki as much as junk cinema like the Shaw Brothers, hatched the only movie this year I paid to see twice.
10. Raising Victor Vargas and Tully. The first is Peter Sollett's sweet, semi-improvised portrait of a fractured Latino clan, and the second is Hilary Birmingham's robust, sun-tanned drama about an aging widower trying to run a dairy farm with his two grown sons. There's nothing fancy or hip about either of these domestic miniatures, but modesty can be deceiving: Crowded with natural, unguarded performances, each of these unhurried, hot summer tales describe the powerful ties of blood and place, tell the truth about what it means to be American -- whether deep in Manhattan, or deep in Nebraska -- and feel exactly like life.
The Next Twenty-Five: Millennium Actress; Master and Commander: The Far Side of the World; Whale Rider; In America; Finding Nemo; Shattered Glass; Blue Car; Unknown Pleasures; The Secret Lives of Dentists; Lilya 4-ever; Mystic River; The Station Agent; Sweet Sixteen; School of Rock; The Cuckoo; Love Liza; Cold Mountain; Pistol Opera; Distant; All the Real Girls; Dirty Pretty Things; Luther; Wilbur Wants to Kill Himself; Kira's Reason: A Love Story; The Lord of the Rings: The Return of the King.
Guilty Pleasures: Bend It Like Beckham; A Guy Thing; Love Actually; Open Range; Out of Time.
* * *
Special Mentions
Bunching movies according to nationality seems unfair, but when several notable imports all rumble against a shared milieu, such as modern Iran, the grouping has sociopolitical logic. Scripted by Abbas Kiarostami, the aforementioned Crimson Gold opens with a murder-suicide and then loops backward, yet the title reveals how Kiarostami is less interested in violence than in tracing the ways that blood and wealth are inextricably linked in contemporary Tehran. With his own experimental Ten, Kiarostami shaped a more microscopic, anxious vision of the same city, by bolting a camera to a dashboard and recording the banter between a middle-class driver and her passengers. A less privileged Iran exists in Samira Makhmalbaf's terse, rural adventure Blackboards. Near the Iraqi border, soldiers drench a convoy of nomads with bullets, but Makhmalbaf makes a simpler, punchier point with a tutor's wide chalkboard, which is often used as a shield, a wall, a stretcher, a brace, even a dowry -- but rarely as a teaching tool. Also worth recommending are Bahman Ghobadi's Marooned in Iraq, Rakhshan Bani-Etemad's Under the Skin of the City, and Rassul Sadr-Ameli's I'm Taraneh, 15.
I suppose we can thank reality television for the higher profiles -- and higher profits -- of the year's feature documentaries, but the big screen groped around in real life with far more resourceful, inquisitive spirit. Besides Capturing the Friedmans, it was a banner year for nonfiction, especially Thomas Riedelsheimer's Rivers and Tides: Andrew Goldsworthy Working With Time, Angela Christlieb and Stephen Kijak's Cinemania, Jeffrey Blitz's Spellbound, and Dana Brown's Step Into Liquid -- four pictures about indulging our passions, and repositioning the line between obsession and dysfunction.
* * *
The Worst
1. House of 1000 Corpses. In a year that smeared bloody teenage innards all over the multiplex walls with the regularity of a bowel movement (Wrong Turn, Darkness Falls, the Texas Chainsaw remake), the most craptacular of them all was Rob Zombie's jumbled "homage" to classic '70s terror. Making audiences squirm might be a valid goal for art -- horror can help us reconcile certain anxieties, whether personal, as in Willard, or social, as in 28 Days Later -- but all Zombie's putrid, ghoulish freakout wants to do is make us feel less like a member of the human race.
2. Just Married. Ashton Kutcher -- our national palooka -- and Brittany Murphy squabble like seventh graders bewildered by the bad mood sexual energy between them. This screeching, bratty pair had the same effect on me as chalk scraping across a blackboard, but my teeth also clench when kids tell me that Kutcher's loud, obnoxious mook blowups are what real romance, and real comedy, look like.
3. Gods and Generals. This inert, textbook ode to the good ol' boys of the Confederacy has been defended as historically accurate, which might seem true if you have never read Stephen Crane or Walt Whitman, and believe the Civil War was about maps, flags, costumes, and battle plans. Sidestepping foul realities -- apparently slaves were quite content in the South -- in favor of ministerial rhetoric and brazen hagiography, director Ronald F. Maxwell reduces a national scar to the greatest game of Risk ever rolled.
4. Anything Else. Or Broadway Annie in Manhattan. When it comes to Woody Allen I'm a true believer, but his most recent slice-of-misanthropy is yet another beige, shrill, cobwebbed retread of his old neurotic tropes. It might be gratifying to see Allen take a crowbar to a windshield -- haven't we waited decades for him to flip out? -- but for the rest of this arthritic comedy, our hands yearn for the crowbar.
5. Charlotte Sometimes and Better Luck Tomorrow. Pools of ink have been spilled about these two Asian-American productions, but my gripes have less to do with race, politics, or money than with art: In the first, a sullen sexual roundelay, the mumbling actors never register as human, and in the second, a glossy teen drama enamored with cocaine and pistols, hyperbole is the costliest drug. Opaque, formulaic, and gloatingly "edgy," these eye-rollers are each poisoned by creative, rather than ethnic, stereotypes.
Dishonorable Mention: The Believer; Bringing Down the House; The Diaries of Vaslav Nijinsky; Gigli; The Guru; The Happiness of the Katakuris; I'm Going Home; In Praise of Love; Irréversible; Northfork.
Most Overrated: The Man Without a Past; Morvern Callar; Russian Ark; 21 Grams; Winged Migration.
Article published 01.14.2004.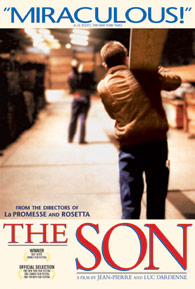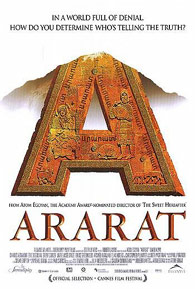 ---

---