Best Movies of 2007
1. There Will Be Blood. It was a very good year for American movies, and no movie was more American in its vision than P.T. Anderson's swaggering horror show about oil, religion, and madness in the early 20th-century West. At its center is Daniel Plainview, a tall, gangly, beady-eyed prospector who emerges from a dark fissure in the earth -- a mineshaft that doubles, perhaps, as perdition -- to begin a single-minded, unholy quest to rule California's lakes of black gold. Although Plainview's hard work embodies the American notion of the self-made man, his towering oil derricks become menacing, phallic symbols of his ego, and when he looks upon them it is with a kind of prideful, scorching lust that he would never confer upon a woman. By drilling into the sinister side of determination, Anderson shows how big business can breed a kind of corrupt, secular fervor akin to religious zealotry -- a parallel dramatized in Plainview's psychological rivalry with Eli Sunday, a prairie preacher who shares with Plainview a cunning mastery of showmanship and the double-bluff.
Such apprehension about American values -- about how both self-reliance and conviction can warp into greedy fanaticism -- makes for powerful social criticism, but what's most mesmerizing is the spooky internal war raging within the rotting oil tycoon. "I have a competition in me," snarls Daniel Day-Lewis, in a performance of imperious physicality, and it's uncertain whether Plainview's rueful admission means conquest in industry or a battle against his own growing, corrosive misanthropy. As Plainview slowly morphs into a monster -- a sad blend of Ahab, Gatsby, Kane -- the transformation marks the defeat of love, hope, rectitude. Still, the movie mourns his tragic trajectory, because he is us: If America remains beholden to rapacious corporate impulses, if we persist in elevating the values of consumption and privilege above all, might we be finished, too?
2. Zodiac. David Fincher's fluorescent, richly engaging whodunit is less interested in the Bay Area's most notorious serial killer than in the dogged human efforts to catch him. What begins as a mind maze about the allure of puzzles -- decades pass as an amateur detective indulges his need to identify, and perhaps vanquish, the devil -- spirals into a corduroy, paper-and-pencil docudrama about the real-life drudgery of sleuthing. Information and suspicions accumulate, but the crucial discovery is that the toll of obsession, like the case itself, knows no bottom at all.
3. This Is England. Mining his own memories of wearing steel-toe boots, Shane Meadows crafts a convincing, social-realist portrait of tribalism and forgotten youth. At stake is the soul of a prickly, 12-year-old outcast taken under the wings of two surrogate dads, first a genial skinhead and later a bullying ex-con spewing National Front propaganda. This is about England in the post-punk '80s, yes, but it's also about the serious choices of every childhood, including how to search for an identity, how to pick friends, and how to navigate a major conflict of loyalty.
4. Our Daily Bread. Arranged as a wordless, rhythmic medley of men and machines at work, this matter-of-fact documentary stresses the cold, motorized business of high-tech farming, and the bitter efficiency on display feels like science-fiction inspired by Chaplin -- or Mengele. Through Nikolaus Geyrhalter's lens, the industrial production of food is seen as a byproduct of society's ravenous consumerism, and the title implicates us all: Why, exactly, do we prefer that these farming processes remain behind the green curtain?
5. Into the Wild. Nourished only by a dog-eared volume of Thoreau, young Christopher McCandless hiked into the solitude of Alaska and never returned. Still, there's nothing grave about how Sean Penn has turned Jon Krakauer's bestseller into a soulful, vibrant road movie brimming with majestic faces and tactile vistas. This nonlinear odyssey honors the spirit of McCandless' shaggy outsider philosophy, yet it also sees, with bittersweet eyes, the selfish boy in this pilgrim -- raw experience might be beautiful, but true transcendence is found in the attainment of wisdom.
6. The Assassination of Jesse James by the Coward Robert Ford. "I can't figure out whether you want to be like me, or to be me," the famous gunslinger confesses to Bob Ford, a weaselly suck-up who turns Judas when the real Jesse proves more volatile and paranoid than the one exalted in dime novels. In rapturous slow burn -- the portentous clouds, vacant wheat fields, and funereal score stress the wounded interiors of both bandit and leech -- this golden, ritualized Western looks to the past to comprehend the cult of celebrity, to lament how hero worship often curdles into envy, resentment, and inevitable betrayal.
7. No Country for Old Men. Isn't a pulp thriller about dollars-in-a-bag supposed to follow the money? Many filmgoers felt bamboozled by a late-stage pivot by Joel and Ethan Coen, but their switcheroo brilliantly recasts this terse, throat-gripping chase across the Texas borderlands as a picture of the changing face of American masculinity. Mystified by the supervillain Anton Chigurh, the old sheriff has trouble trying to comprehend the new, unfathomable depths of iniquity -- much like audiences ill-equipped to deal with stories that behave in unfamiliar ways.
8. Ten Canoes. Set in a faraway swamp and told entirely from the perspective of Australian Aboriginals, there are sights here we have never seen before, including the hunting of goose eggs, the assembly of marsh canoes, the law of payback, and a death dance. Ethnography aside, though, what makes this transmission of myth -- about a man passing down the ancient, cautionary tale of what happened after a young man desired his older brother's wife -- so alive and arresting is the way it mirrors the beautiful, bawdy rhythms of indigenous storytelling.
9. Once. This small, disheveled, kitchen-sink musical contains zero artifice -- no John Travolta in drag, no bloody straight razors -- yet it's still the year's most lushly quixotic creation, bursting with melodies that carry quiet, sometimes plaintive, always beseeching emotional currents. Although the story charts the quavering, uncertain connection between a street busker and a Czech immigrant in Dublin, its real subject is not romance but the transporting power of song itself. Close your eyes and you'll hear two people who together fall in love with the possibilities of music.
10. Eastern Promises. It's no accident that this dense, shadowy mystery, which sinks deep into the tattooed underworld of the Russian Mafia in London, turns on the consequences of the global sex trade. Once again David Cronenberg explores violence and bodies, this time asking how our external markings function as biography -- or at least as evidence of who other people think we are. This is a supremely entertaining crime drama filled with slit throats, oedipal tension, and angelic morality, but mostly it's about the intricacies of concealing, or knowing, a true identity.
The Next Five: Black Book, Paul Verhoeven's revisionist war melodrama about a Jewish singer asked to seduce an SS officer; Away from Her, a sad, graceful diagramming of how a marriage is devoured by Alzheimer's; Before the Devil Knows You're Dead, Sidney Lumet's crime thriller that mixes Tarantino with Shakespeare; No End in Sight, a calm, lucid, airtight dissection of the White House's bungling of Iraq; and The Lives of Others, about how art can topple tyranny, even in East Berlin.
Honorable Mention: Offside; Private Fears in Public Places; Gone Baby Gone; Lars and the Real Girl; Blame It on Fidel!; I'm Not There; The Bourne Ultimatum; King of Kong: A Fistful of Quarters; Ratatouille; The Bubble; Hot Fuzz; Atonement; Sunshine; Paprika; Juno.
Guilty Pleasures: 1408; Hot Rod; OSS 117: Cairo, Nest of Spies.
Most Overrated: Inland Empire; Michael Clayton; Superbad.
The Five Worst: Avida; Captivity; The Kingdom; Norbit; The Reaping.
Article published 02.25.2008.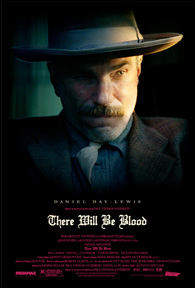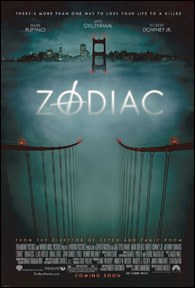 ---

---