Unknown White Male B+
Year Released: 2006
MPAA Rating: PG-13
Director: Rupert Murray
Cast: Doug Bruce.
The nature vs. nurture debate may never have a more intriguing piece of data to work with than Rupert Murray's hallucinogenic documentary Unknown White Male. It arose from a remarkable coincidence -- a filmmaker's dream and a friend's nightmare -- when Murray's longtime pal Doug Bruce woke up on the New York subway one morning without the slightest idea who he was. The connection gave Murray an unparalleled opportunity to document the events that followed, resulting in a portrait whose intimacy cannot be readily duplicated.
Bruce was stricken with retrograde amnesia: the lazy plot device of hack screenwriters that only rarely shows itself in the real world. It essentially wipes clean all personal memories, but leaves cognitive and skill-based memories intact. No one knows precisely what caused the break in Bruce's mind; he basically vanished one evening only to turn up, shivering and scared, on the subway at Coney Island. Murray delivers the story with a hypnotic combination of pixilated shots, grainy handheld cameras, and distorted edits that admirably mimics the confusion and wonder of its subject. We sense how terrified Bruce is in the early scenes -- like a newborn babe with the cognition of an adult, his profound vulnerability strikes to the very core. It's a blessed relief when he finally makes contact with an ex-girlfriend who provides a precious link to the person he once was.
Who he was, however, no longer has a hold on who he is... and more importantly, who he may become. Before the incident, Bruce was an ex-stockbroker who retired at age 30 to take up photography. Early acquaintances describe him as cocksure and a little arrogant, while home movies from Murray show an English gadabout eager to plunge into the next party or quaff the next pint. The Bruce who emerges from the incident is quieter, friendlier, and infinitely curious about the world around him. The film is almost envious in depicting his process of exploration: he views incidental details as fresh and unexpected, savoring every experience with the wonderment of a child (one friend recounts his excitement at "discovering" the Rolling Stones). They eventually infuse him with a newfound purpose, giving him meaning in ways he could have never anticipated. But underlying it all is the fundamental break from his former self. With his memories gone, he has no context for the first part of his life, and even his efforts to discover who he was are tinged by the new perspective his condition has given him.
The process proves more troubling to his friends and family, who struggle to reconcile the person they knew with the person he has become. While he pursues his old life as a mystery to be solved, they view it as a strange sort of loss -- a person close to them who has, in many ways, died, and been replaced by an engaging yet fundamentally dissimilar look-alike. As a friend of Bruce himself, Murray is uniquely suited to convey their emotions, and his natural affinity towards all concerned keeps the film from falling into academic pretense. At the same time, his proximity to his subject leads to an unduly glossy feeling, wherein certain thorny questions are casually tossed aside. For example, Bruce and his family are apparently very wealthy: a fact that allows him to reinvent himself without concern for the practical necessity of money. Yet Murray only implies this key factor, never speculating what would have become of Bruce had he been poor or without support... and how his privileged status may have colored the fundamental thesis of the film.
On the other hand, that thesis still offers intriguing questions, unsullied by the director's connection to the proceedings. Is any part of Bruce consistent from one state of being to the next? Or is he really just the sum of his memories, his identity wholly conditioned by the things that happen to him? Unknown White Male never finds an answer -- the film ends 14 months after the incident, with Bruce's memories still gone and the connection between old and new still struggling to be made -- but its study of his search is haunting and compelling. The doctors assure Bruce that his memories will come back eventually, and Murray offers an intriguing coda asking what might happen when they do. It would be fascinating to follow up five or 10 years down the line, charting Bruce's progress a la the Seven Up series. But even if we don't, the record here remains a fascinating exposition of the fragility of self: eliciting our sympathies, probing our insecurities, and looking at some of our deepest fears square in the face.
Review published 02.24.2006.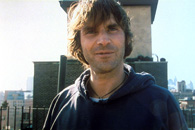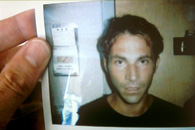 ---

---